Last Updated on September 3rd, 2022 at 07:50 pm
It's time to enter the magical world of Paintball, a hilarious, exhilarating, and enthralling game. You're getting bored with the same old routine, aren't you? A paintball game would be fun and adventurous if you answered yes. It is possible to create strong bonds between friends and family members when playing Paintball.
Children, males, and females are at odds with each other in this supernatural conflict. Supervillains and superheroes face off in this fight. There is a conflict between the living and the dead.
Neither retreat nor capitulation is possible. When your troops and the stakes are this high, you must do everything you can to succeed.
Paintball Tips for Beginners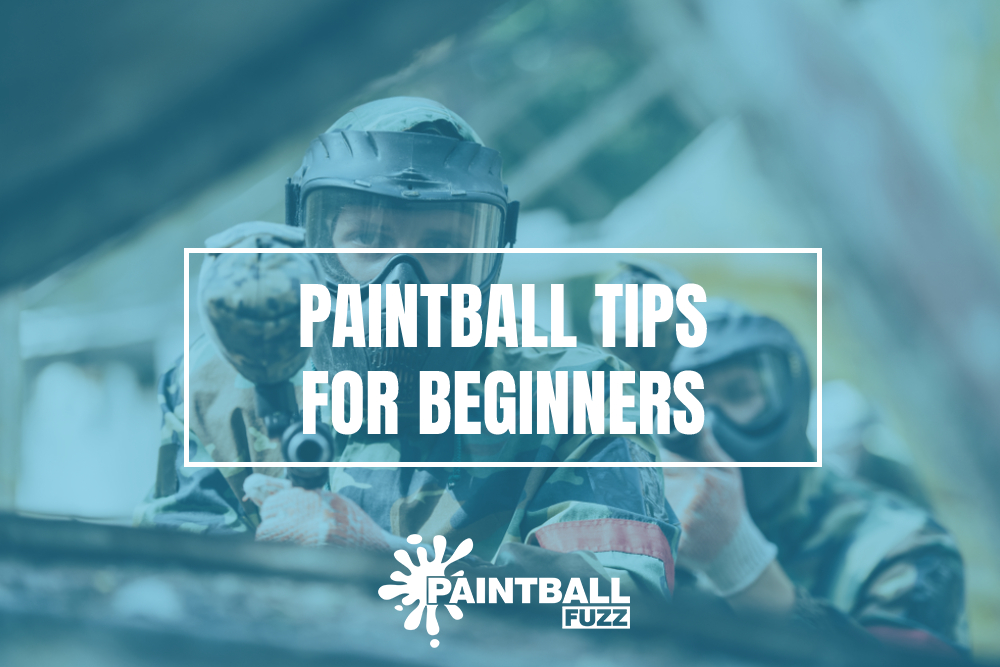 When you play a paintball game for the first time, it will feel like playing a video game in an actual combat zone. Keep in mind, however, that this is not a game for the faint of heart.
Many new paintball players make the same mistakes. Paintball pros, however, are more than pleased to share their valuable advice with neophytes. In addition to paintball beginner advice, are you also looking for tips? Please rest assured that we are here to help you.
Benefits of Paintball Game
Playing Paintball as a form of entertainment might sound appealing, but here are some reasons why. It's more than just a game, so keep that in mind.
It provides you with a full-body workout, which you can incorporate into your usual routine to help you improve your communication skills, strength, teamwork ability, and endurance, as well as your overall health.
You can have more fun by playing Paintball. Here are a few paintball tips and tricks to impress your friends:
Some Outstanding Paintball Tips & Tricks for Beginners
Have you been confused by the paintball field as a newcomer? Don't be that way. The tips and suggestions we provided you will assist you in learning the fundamentals of paintball game success.
1. Knowledge of Rules
To play the game safely, you must have a thorough understanding of the paintball rules. Paintball rules are straightforward, and they keep participants safe from being hit by paintballs on the field. Here are some basic rules:
Avoid outside paint
Never conduct blind firing
Listen to the referee
If playing in a tournament, wear all safety gear
Never be violent
No talking when eliminated
Be patient
To stay on the battlefield for an extended period, follow the regulations. You will be booted out of the game if you do not follow the rules.
2. Communication
Is it true that communication skills are crucial in Paintball? I agree. The most important strategy is to communicate with your teammates. Keep in mind that you must be well-versed in the paintball field knowledge.
Do you know how many men your team has killed in total? What is the weakest spot for opponents, or what is their weakest player?
It would help if you conversed with one another on the field and then told other Squad members what you have learned. When playing a sport, try to talk with each other as much as you can.
Teams that are smart and collaborative will always win. It Will improve communication, and you're playing ability will improve.
3. Protective Gears
Many new paintball players are afraid of colliding with high-velocity paintballs. Are you one of them as well? If this is the case, Paintball should never have a strong influence.
However, paintballs can sometimes hit too hard in peaceful places of the body. So, to keep oneself safe, you must choose protective clothing?
Wear gloves, a mask, goggles, long leggings, a layered t-shirt, and comfortable shoes. To properly enjoy the game, must completely cloth you.
4. Be Positive
Success and failure are part of the paintball game. Suppose you defeat; never take it too personally. Just chill. And do hard work for next time. Never become too aggressive with teammates and referees that cause adverse effects on your reputation.
5. Make Strategies
How do you win your first paintball game? This is a difficult challenge, but it is possible to win on the first try with appropriate planning and techniques. However, after figuring out the field layout, you may start strategizing more efficiently with your teammates. Keep an eye on the opposing team to see where they conflict. Think critically and understand the field layout.
6. Vision
What is the most critical aspect of a paintball game's success? Their vision mainly determines players' success. In a paintball field, your goggles are the essential piece of equipment.
Your goggles will not only protect your eyes, face, and ears if they are used and maintained appropriately, but they will also provide you with an unobstructed view of the fighting field.
It doesn't matter how good a shot you have if your eyesight is impeded due to a sweated or steamed-up lens. You may be defeated if you miss the shot.
7. Proper Control on Gun
It is also necessary to have proper firearms control. What is the most crucial piece of battle equipment? Paintball guns are well-known. How will you succeed if you don't have a good grip and don't know the age of the paintball gun?
It is critical to practice the game by carrying a paintball gun regularly. Remember that paintballs are not bullets and are therefore inherently imprecise. Consequently, you may need to lift the barrel to hit the required distance.
8. Practice Consistently
The player becomes perfect after a lot of practice. Practice over and over to achieve achievement. Some players practice in their traditional suits. As a result, it is recommended that you put on safety gear first and then practice. In the long term, it will be beneficial to you. Regularly, play the game.
9. Have Fun
Paintball is a game that is just played for amusement. While these tips mean to help you improve your game, keep in mind that Paintball is primarily a recreational sport. Instead of being irritated when you eliminate, congratulate the other player and resolve to do better the next time.
FAQs
1. What should new Paintball Field Players wear?
When it comes to paintballing, never skimp on safety gear. Layering clothing requires newcomers and a helmet, goggles, visor, vest, harness, gloves, knee pads, and arm protection. Paintball is a fast-paced sport. You will never enjoy the game if your body parts are exposed indeed because there are numerous opportunities to be hit by impacting paintballs.
2. Can we exercise with a Paintball Game?
Yes, playing Paintball is a strenuous workout. Players must run, climb, glide, and swim in this game. As a result, the entire body is in working order. If you're bored with regular exercise, try a paintball game as a fun and exciting workout.
Conclusion:
Have you thought about the fundamentals of the paintball game? Yes, I believe so. Paintball is an excellent recreation for people of all ages. It isn't just for children under the age of 18.
Suppose you've opted to participate in this frantic sport. So, if you want to succeed in war, be constant and work hard. If you're new to Paintball, these beginner paintball hacks and tips will come in handy.