Last Updated on September 2nd, 2022 at 11:04 am
Paintball is a thrilling and exciting sport. People all over the world like to play this intense game to enjoy the feeling of real soldiers. Do you have any idea what is the main marker element is in playing paintball?
If not, then you must know that the best paintball ammo is important in playing and enjoying the paintball game.
Paintballs are spherical balls filled with gelatin. Used by paintball players to knock out the opponent on the battlefield. Why is paintball ammo used in paintballing?
On the battlefield, players use ammo-filled paintball markers to shoot opponents. When these paintballs hit the desired target, they explode and remove the material from which they were filled.
Our Top Picks
COST EFFECTIVE
MARBALLIZER
Provides Accurate Shots
Never burst before hit the target
Cost Effective
OVERALL BEST
VALKEN INFINITY
Durable Ammo
High Impacting Speed
Offers Brilliant Accuracy
VALUE FOR MONEY
VALKEN GRAFFITI
Biodegradable
200 Round Case
Durable
Best Paintball Ammo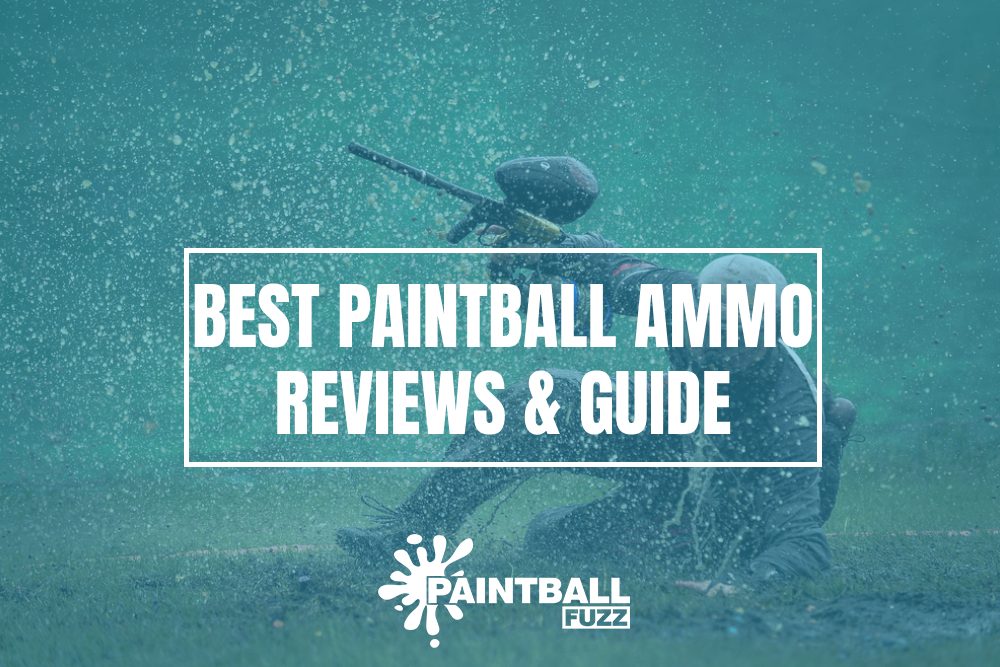 So paintball is a very interesting game for players. In which players think they are playing a real video game. Paintball markers with good ammunition are always preferred. Paintballs are made of biodegradable and water-soluble materials that never ruin your clothes.
Always use the right caliber paintball if you want to make accurate shots and keep opponents out of the game. There are different sizes, colors, calibers, and aerodynamic architectural paintballs available in the market. We will discuss these properties in the buyer's guide.
The paintballs listed in our list are extremely durable, provide accurate shots, and are economical. Small paintballs never look very strong, but sometimes they cause bruises and sores on sensitive parts of the body by hitting.
Therefore, wearing protective gear and proper protection from paintballs is essential.
List of 6 Best Paintball Ammo
1. Valken Tango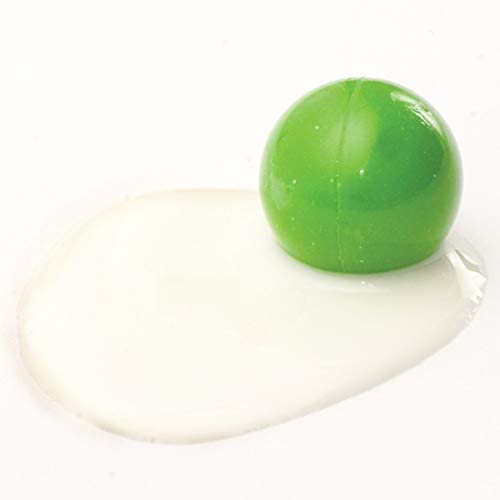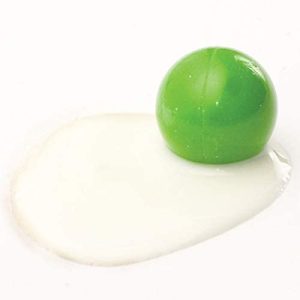 If you are in search of the best quality and highly attractive ammo then Valken paintballs are the best option for you.
These Tango paintballs from Valken are a fantastic alternative if you're searching for a nice combination of price durability and quality.
These paintballs are the entry-level, pro-level choice from well-known producer Valken, yet the quality and performance are surprisingly good.
These high-quality paintballs are made to an exacting standard in the United States, ensuring the highest levels of performance and dependability.
The thick shell is strong enough to survive temperature fluctuations, guaranteeing that these paintball rounds stay intact in storage.
As a result, you won't have to be concerned about them falling in the firing chamber and producing bothersome obstructions that will necessitate disassembling and cleaning your marker. Paintballs come in exciting colors and an eye-catching appearance.
The exciting feature of paintball's ammo is that the color of the shell may vary. This paintball ammunition is ideal for both leisure and competition usage, despite its low cost.
This makes this ammunition a versatile option since you won't need to stock up on different stocks for casual and professional use. Because there is no oil in the filling of these paintballs, any paint residue on your clothing and equipment is easy to remove and won't discolor.
Some players feel this difficult to use Valken paintballs due to high speed so entry-level players find it difficult. If you want to enjoy the paintball game fully then must consider this great product.
Features:
The color of the shell may vary (green, blue, and purple)
100% biodegradable, non-toxic ammo
Round and consistent nature give extra accuracy
Thick and sturdy shell with a bright fill to give a clear image
Easy to clean and maintain
Minimal prone to breakage or damage so highly demanding
Pros
Easy to load
Cost-effective
Provides high efficiency
Durable
Cons
Some players feel that this ammo is a little bit expensive
2. Tiberius Arms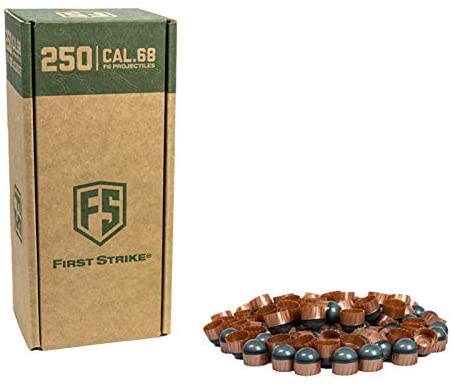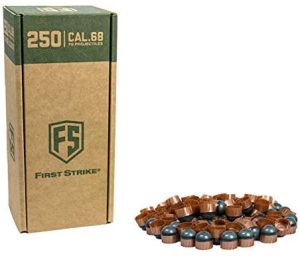 Some players demand premium quality ammo for their marker. So Tiberius arms paintballs are premium quality paintballs that offer super accuracy and exact trajectory.
Paintball's quality ensures the success of paintball players. By using these amazing small bullets you will never be disappointed.
For extra efficiency of marker strike, .68 cal paintballs are built in the aerodynamic style that gives an extra advantage in the game.
Some players complain that in summer paintballs burst before they hit the targets, or in cold condition paintballs, gelatin material becomes jam so they never burst efficiently.
But to save players from these troubleshooting conditions. Arms paintballs are weather-resistant. Never affected by any external condition. Isn't that amazing? Paintballs from Tiberius are famous for their attractive color and eye-catching design.
Paintballs look very attractive when they come in bright colors. Their fin stabilization technology is best for consistent and stable design. Many players want to play on the battlefield like pro players so Strike paintballs provide super accuracy and range so you can shoot exactly and efficiently.
The quality of paintballs matters a lot. So Arms paintballs are made up of high-quality and durable material. The shell in which these paintballs are contained is another example of excellence.
These shells are constructed of polystyrene and are designed to shatter when they strike the target. So make a perfect path and hit the spot exit. Furthermore, the shell is built to endure humidity, wetness, and severe temperatures. Overall fantastic ammo must prefer this product.
Features:
Ultra-thick fill
Improved visibility owing to vivid color
Practically practicable in wet and moist circumstances
Outstanding range and accuracy
Aerodynamically designed to provide an added advantage
Pros
Lightweight
Easy to load
Suitable for .68 cal marker
Weather-resistant
Offers precise shots
3. Empire Marballizer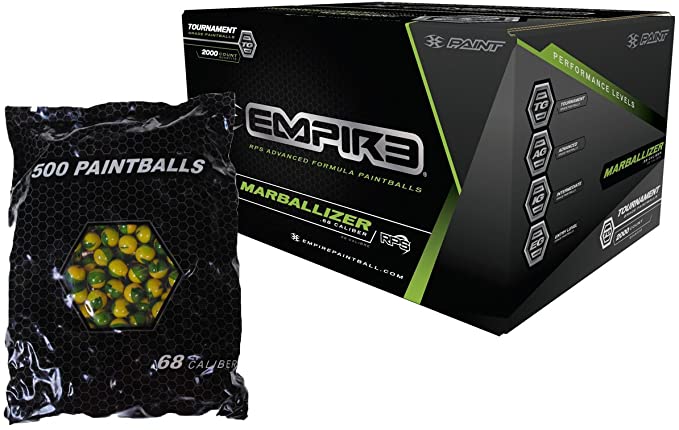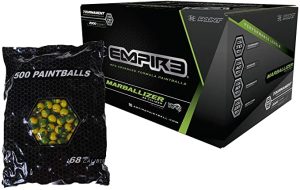 Empire paintballs should be your first pick if you're looking for feature-rich ammunition for your paintball gun. On the battlefield, players are occasionally unable to shoot accurately.
What is the reason behind this? Because paintballs aren't very robust, they can't resist the ejecting power of a marker, causing a lot of leakages and clogging the barrel.
But don't be concerned. The "68 cal paintballs have a strong protective coating that never bursts and ensures a precise trajectory.
The Empire paintballs ensure that balls fly straight and always shatter exactly on target. These perfectly formed spheres are made to endure dampness and other factors, giving you a leg up on the competition. Empire Maraballizer paintballs are used by many well-known teams of paintball games.
These paintballs reduce the environmental effect of paintball goods. Paintballs regularly impact trees and plants on paintball fields, which may be a source of concern for you. Don't be concerned! These high-quality paintballs are environmentally safe and will not harm the environment.
This ultimate paintball product is biodegradable, has an oil-free fill, and is unquestionably eco-friendly. If you demand cost-effective ammo then must use this product. Most novices and experts have adopted Empire paintballs because they are built to withstand severe conditions.
The paintballs come in a black and green mix packed with neon green, in addition to being environmentally safe. The green fill's brightness makes it an excellent choice for low-light situations, especially at night. These paintballs are used by players of wood or speedball.
Features:
Reliable
Round-shaped
Allow fewer barrel breaks
Impressive accuracy
RPS Advantage shell only breaks when hit the target
Neon fill leaves prominent marks on the target to detect the knock out a player
Highly demanding paintballs
Used by .68 cal marker
Pros
Available in green mix packed with neon green
Provides accurate shots
Never burst before hitting the target
Cost-effective
Comes in yellow color
Cons
Dimples are noted in some paintballs
4. Valken Fate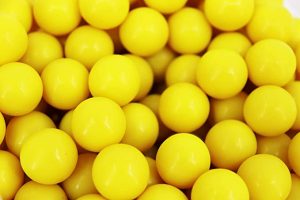 If you are an entry-level player and demand low-caliber paintballs then use these Fate paintballs that are .50cal. Talking about the color of paintballs come in bright yellow color.
These.50 caliber paintball rounds are excellent if you're searching for a smaller selection of paintball ammunition.
These Valken Fate paintballs are designed for thinner barrels and are produced to a high quality to guarantee that they function effectively in the field.
When kept in boxes and paintball pods, the tough outer shell will tolerate temperature fluctuations and minor impacts, guaranteeing optimum dependability when shot.
With these paintballs, you won't have to worry about breakages or leaks as frequently, saving you the time and effort of having to disassemble and clean your marker.
So some players feel uncomfortable with paintballs that break before hitting the target so must use these Valken paintballs to save your time.
Fate ammo provides extra durability Valken's Fate paintballs offer exceptional value for money, with 2000 individual rounds each box. Valken Fate paintballs are a fantastic alternative for people seeking safe and dependable recreational ammunition.
Paintballers who want to track the trajectory of their fired rounds after they leave the barrel will appreciate the bright yellow casings. Fellow players will be able to detect oncoming missiles from a greater distance thanks to the highly visible design. As a result, this ammunition is particularly well suited to training sessions.
The vivid yellow fill of these paintballs also assures that there will be no squabbles when it comes to calculating scores at the end of a game. Although this is the best ammo with good features.
Features:
Perfect for recreational use
Very impressive design
Non-staining and biodegradable fill that never ruin players cloths
Features .50 caliber
100 percent biodegradable ammo
Pros
Premium quality
Available in a bright color
Offers good accuracy of shots
Never clog the barrel
Used by .50 cal markers
Cons
Sometimes bounce back never break
5. Valken Infinity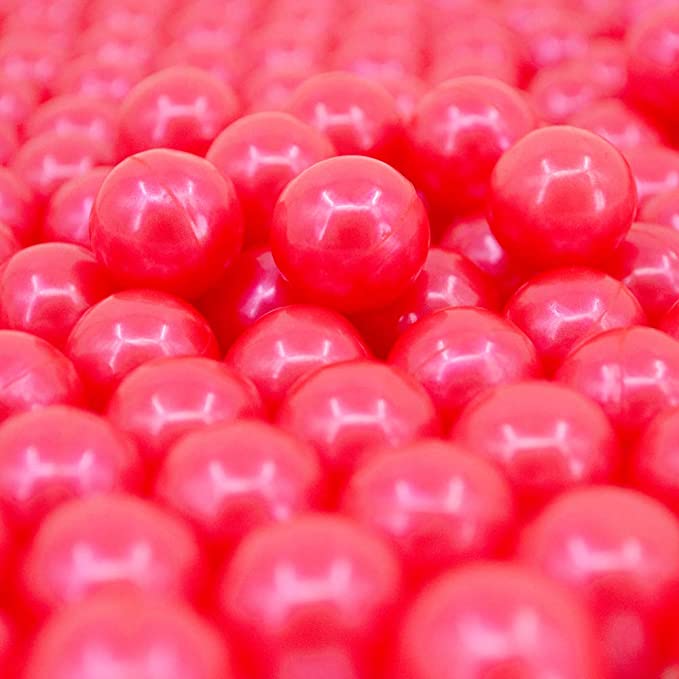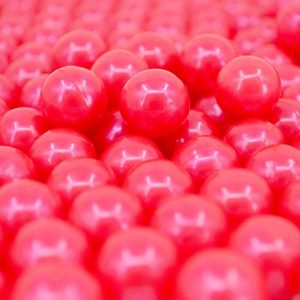 This is another fantastic Valken product on our list. Infinity paintballs are multi-purpose paintballs that may be used for paintballing, home defense, and a variety of other uses.
If you're wary of settling for second-rate paintball ammunition, you should certainly give Valken's Infinity paintballs a shot.
Comes in brilliant colors like yellow, orange, pink, or white. These premium paintballs were made to an exceptionally high level.
The outer shell guarantees that each round retains its integrity for as long as possible, reducing the risk of breakages that might clog your marker or create leaks inboxes and pods.
These high-quality paintballs are designed for more consistent trajectories and impact performance. Due to inaccuracy, certain paintballs are unable to maintain a straight trajectory. But don't worry, these paintballs are known for their accuracy and precision.
When compared to other choices on the market, this ammunition shoots straighter and breaks more reliably when it hits a target. This ammunition is ideal for leisure shooting and woodsball because of its vivid pink case and obvious pink content.
Infinity, 68 cal paintballs are utilized in woodsball because more brilliant ammunition is used. Also famous for the durability of paintballs. Scores can be taken correctly at the end of a game because of the obvious color, leaving little space for argument.
These Valken Infinity paintballs are also a highly cost-effective option, with 2000 individual rounds each box. Isn't that attractive?  If you're still undecided about whether or not to consider this product, don't be concerned; study the benefits, drawbacks, and features to clear your mind.
Features:
A cost-effective option, with 2000 individual rounds
Brilliant ammunition
Biodegradable ammo
Offers more consistent trajectories
Attractive color
Pros
Durable Ammo
High impacting speed
Eye-catching graphics
Offers brilliant accuracy
Come in yellow, orange, pink or white color
Cons
The package may include some broken paintballs
6. Valken Graffiti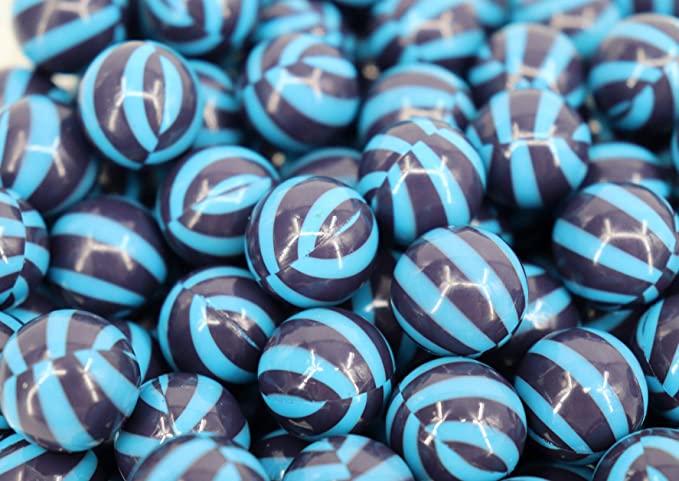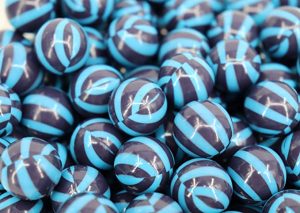 If you're a professional paintball player looking for more consistent and long-lasting paintballs, this fantastic value product should be your first option. Graffiti paintballs are a little pricey, but they're worth considering.
Valken paintballs are extremely robust, made with hard-wearing paintballs that may be utilized for both leisure and competitive play.
The tough shells are weather-resistant, so there's no risk of the outside casing getting sticky and producing clogs inside your markers.
So don't be concerned that utilizing these paintballs may cause your barrel to clog. These Valken Graffiti paintballs are the way to go if you want consistent shooting and quick output.
This paintball ammunition is also an excellent alternative for individuals who want their fired shots to be more accurate. With these Graffiti paintballs, you can anticipate a better flight path as usual. This ammo's fill is likewise excellent, with a brilliant hue for optimum visibility.
These balls may be utilized with both traditional hopper-fed and magazine-fed loaders. The tiny gelatin balls are somewhat more expensive than the other paintballs on our list, but the improved accuracy, superior construction, and adaptability of this ammunition make it well worth it. This is an excellent option for professional gamers.
Features:
Available in a bright color
Best quality product
Premium packaging prevents paintballs from breaking
Sturdy construction
Dependable and only breaks on the target
Impressive marking skills
Pros
Environmentally safe
Biodegradable and weather resistant
Exciting colors
Durable
200 rounds case
Used by .68 cal markers
Conclusion
COST EFFECTIVE
MARBALLIZER
Provides Accurate Shots
Never burst before hit the target
Cost Effective
OVERALL BEST
VALKEN INFINITY
Durable Ammo
High Impacting Speed
Offers Brilliant Accuracy
VALUE FOR MONEY
VALKEN GRAFFITI
Biodegradable
200 Round Case
Durable
COST-EFFECTIVE: Empire Marballizer
Paintball players want more ammunition at a lower price. Are you also looking for low-cost ammunition? The empire Maraballizer paintballs must be considered.
Paintballs with a capacity of .68 cal Paintballs come in a variety of colors that are both attractive. Don't worry if your paintballs shatter before hitting the target.
These .68 caliber paintballs have a precise speed and never stop the barrel. If you are a professional or beginner, you may want to check out this interesting product. Paintballs have a hard shell that breaks when it touches their target. Yes, it's cheap, but it's full of features.
OVERALL BEST: Valken Infinity
If you're searching for the best paintball ammunition, VALKENS is the brand to go with. Valken is known for providing players with high-quality paintball equipment. For professional players, Valken ammunition is the finest option.
Infinity paintballs come in a variety of vibrant hues. Paintballs are made of a very durable material that allows for great shot accuracy. This paintball brand is versatile.
Buying Guide for the Best Paintball Ammo
Buying paintballs is hard work. Whether you're a speedball or a woodsball player, buying the best ammunition is time-consuming. Do you have to think about what color paintball do you want?
What is your budget? How many caliber paintball markers do you have? Before buying paintball ammunition.
Paintballs play a key role in the performance of athletes. If you buy the wrong caliber paintballs, it will be difficult for you. So to make your mind clear, you should consider the following factors before buying paintballs.
CALIBER: The most important consideration is the caliber of the paintball marker. If you buy the wrong size ammunition for the marker, it will jam the barrel and become a big problem for the player.
What is caliber? Caliber is the diameter of the projectile. There are many calibers on the market that range from 40 to .71 cal.
Beginners are advised to use.50 Cal paintballs to make safe shots. Second, they travel at low speeds and never hurt the player.
Cal paintballs are used by professional players that withstand the higher pressure and speed of paintballs.
.71 caliber paintballs used by hard paintball players. Who is a master on the battlefield
PAINTBALL PRICES: If you are new to the field of paintball. Always prefer to buy cost-effective paintballs. But if you are a professional, but more durable, high performance and weather resistant paintballs to make your game perfect.
COLOR: The color of the paintball is really important. If you play woodsball games, get brightly colored (neon color) paintballs because it is difficult to see less brilliant colors in the forest because of the dense trees.
There are two common choices, red and orange. Bright colors and neon are important because they have a strong tendency to contrast with the chemo used by opponents.
SHOOTING PERFORMANCE: This is the most important factor. Although high-quality paintballs are expensive but offer good shooting performance.
SAFETY: Paintballs are small in size, they never hit too hard. But in sensitive areas, they can cause serious injury. Also, when paintballs collide at high speeds, they cause damage. So use appropriate paintball safety gear to protect yourself.
MAINTENANCE: There are two types of paintballs, one that breaks before hitting the target and the other that never breaks and bounces when hitting the target. Both types of paintball have difficulty in shooting.
If your paintballs break due to the force exerted in the marker which causes the barrel to stop and affects the accuracy of the paintball shots. Therefore, repeated marker maintenance is required.
Always prefer perfect paintballs that never break before hitting a target or opponent.
PAINT FRESHNESS: This is also an important factor to consider before buying paintballs. As the gelatin weakens over time. If the paintballs are old, they break before hitting the target and cause trouble for the paintball players.
Or the paintballs may be swollen so never fit on your barrel. Always try to check the quality of the paintballs box. Make sure you are buying fresh and new paintballs.
FAQs
1. How many Paintballs are there in the box?
The number of paintballs in each box is determined by the type of box you choose. Paintballs are often sold in boxes with four bags of 500 paintballs each. You will receive at least 2,000 paintballs as a result of this.
So if you buy an expensive box it contains more paintballs. You can choose a box according to your need.
2. Why do Paintballs come in a variety of colors?
Paintballs are available in a variety of colors. Bright colors are most often used to identify the gelatin stain on the target. The color scheme used is determined by the player's age and the sort of paintball game.
Paintball colors are crucial for distinguishing between two teams when players play in teams and groups, so players may readily recognize opponents.