Last Updated on September 2nd, 2022 at 01:23 am
Paintball is becoming increasingly popular around the world. People nowadays want to have more pleasure. If you are an entrepreneur, you should consider starting a paintball field business.
A paintball field or arena provides a pleasant method for the local community to get some movement, reduce stress, and learn teamwork while competing in a friendly way.
Customers can safely engage in paintball events and tournaments thanks to the venue, equipment, coaching, and advice provided by this business.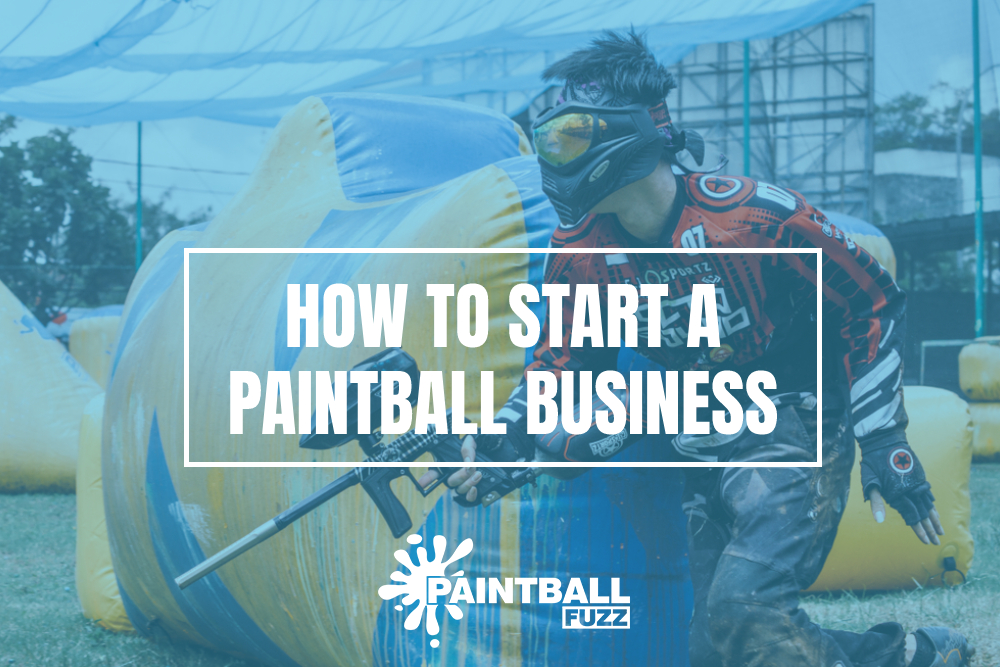 Is it advantageous to start a paintball business? Yes, if you've decided to start a paintball corporation, this is a fantastic idea. However, there are several considerations to examine when starting a paintball organization. To be successful in the paintball field business, careful planning and strategy are essential.
This entrepreneur must take several processes and techniques to achieve success in the paintball environment. Do you have ideas on how to establish a paintball business? If that's the case, don't worry; we've produced a list of some fundamental guidelines for you to follow.
Important Steps to Start Paintball Field Business
Are you prepared to establish your own paintball company? Have you gathered all of your financial assets? If that's the case, you'll need to remember the instructions below.
1. Plan Paintball Business
It is fundamental to have a clear plan in mind while starting a firm. You will never be successful in the paintball field business if you are unable to plan. To begin the paintball business, keep the following points in mind.
Target market
Cost
Customer's charges
Name of business
2. Expense of Starting a Paintball Company
The cost of starting a paintball arena business, according to paintball experts, is around $50,000. Depending on local restrictions, the price of a company operating license, supplementary liability insurance can range from $3,500 to $5,000.
Field surface design and preparation might cost upwards of $10,000. Because an outdoor arena requires an average of 10,000 square feet of area, monthly rent payments can be as high as $6,000, based on regional real estate market pricing.
There is a list of some other expenses that you have to keep in mind.
Space rental fees
Paint, CO2 tanks, and refills
Safety equipment replacement costs Equipment cleaning and maintenance
Employee salaries
Electricity for lighting and temperature control
3. Legal Paintball Company
This is the most crucial step for any business to take. The Sole proprietorships, partnerships, limited liability companies (LLCs), and corporations are the most frequent business structures.
If your paintball field is issued, becoming a legal business entity, LLC or corporation, protects you from being held personally liable.
Zen Business ($39 + State Fees)
Legal Zoom ($79 + State Fees)
4. Pay Taxes
To create a legitimate paintball organization. You must pay taxes after registering on the lawful site. Before you can start doing business, you'll need to register for several state and federal taxes.
An entrepreneur needs to apply for an EIN to note taxes. Do you believe it's a difficult question to ask? No, it's just basic and straightforward. Also, understand the following points.
LLC Taxes
Sole Proprietorship vs. LLC
LLC vs. Corporation
LLC vs. S Corp
5. Business Bank Account & Credit Card
Entrepreneurs must now go to the next level. Personal asset protection necessitates are essential, the use of distinct business banking and credit accounts. When your private and corporate funds are intermingled, your assets (house, car, and other possessions) are put in danger if your company is issued.
This is referred to as piercing your corporation veil in business law. Setting up a separate business bank account will simplify accounting and tax filing, and net-30 vendors are recommended for developing business credit.
6. Business Accounting
Understanding your business's financial performance requires keeping track of your considerable expenses and sources of money. Maintaining precise and complete records also makes annual tax filing much more straightforward.
7. License for Paintball Business
You must obtain a legal license for paintball field business if you genuinely want to build your company. If you do not get a permit, you will be fined heavily. Operating a paintball arena business may necessitate the acquisition of specific state licenses and licenses.
Visit the SBA's to state licenses and permits to learn more about your state's licensing requirements. There may also be some local licensing or regulatory requirements. For further information, please visit:
Liability Waivers
Safety Regulations
Certificate of Occupancy
Lease a location:
8. Business Insurance
Insurance is required for your business to operate safely and legally, just for licenses and permits. There are a variety of insurance policies designed for various sorts of organizations with multiple risks.
If you're not sure what kinds of dangers your company might face, start with General Liability Insurance. Small businesses require this most frequent type of coverage, so it's an excellent place to start.
9. Branding
Your company's brand encompasses both what it stands for and how the general public perceives it. A strong, beautiful and exact brand will set your company out from the competition.
If you have no idea how to design a logo for your small business, check out our Design Guides for Beginners, where we'll provide you valuable tips and guidance on how to create the most distinctive logo for your company.
10. Business Website
You must develop your paintball business website after obtaining your license and branding. Where are you able to deliver services? Websites are required for any reputable business.
When getting your business online, it doesn't matter what size or industry you're in. Facebook pages and LinkedIn company profiles aren't a substitute for having your website.
11. Phone Set-Up
Finally, you'll need to set up your phone system so that clients may call you to inquire about your services. Getting a business phone is one of the most acceptable methods to keep your personal and professional lives distinct and confidential.
Paintball business Entrepreneurs who wish to set up a business phone system can choose from a variety of providers.
Conclusion:
Do you want to start your own paintball company and make a profit? As a result, the initial business plan must follow. If you're going to make money and be successful, a paintball field business is excellent. You must be financially robust to set up a well-defined and well-equipped paintball field. Follow the procedures above, and you will be successful.